The 'User account management page' within the partner dashboard allows partner/brand users to unlock user accounts (e.g. an employee within a company) who have been locked out due to entering their password incorrectly. This only applies to user accounts that you have access to within your partner/brand level access.
You can access the 'User account management' page by logging into the partner dashboard and selecting the option on the left side dash: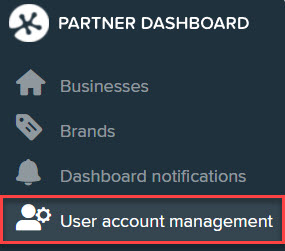 When initially going into the new 'User account management' screen, if there are any accounts that have been locked, they will be listed along with the following details:
Name;
Email Address;
2FA status: This will be green 2FA symbol if they have satisfied their 2FA requirements or red if they haven't satisfied their 2FA requirements;
The brand the user is linked to ;
The account status;
Action

In order to unlock the account, simply click the green padlock icon. The system will confirm the user account has been unlocked, and it will be removed from the list:

NB: A user can only unlock user login accounts that are linked to their partner and/or brand accounts.
If you have any questions related to this please contact us via support@yourpayroll.com.au