This article is for brand partners.
This article is to help you get started with your new brand.
Logging in to your new brand
By now you would have received an invitation to access your brand. This invitation will be sent to the email address you provided to us and ask you to set up a password to access your new brand account.
Once you have set up your password please proceed to log in to your brand. This will be the URL you provided to us on set up. eg. https://xxxx.yourpayroll.com.au
For example: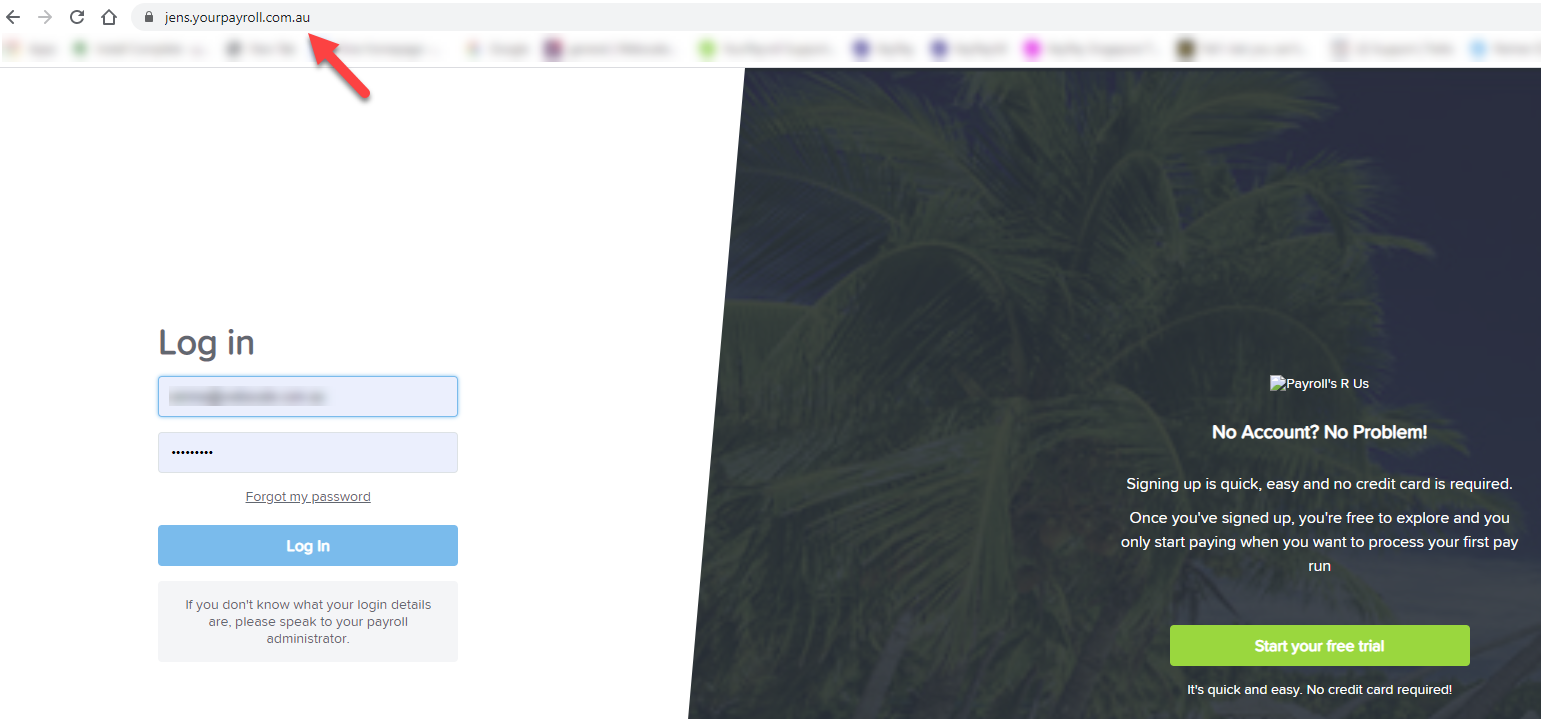 If you do not have a password you can select the forgot password link and reset your password by following the prompts.
Once you have logged into your brand you will have the ability to perform a range of brand, partner and business functions depending on your level of access. The following articles provide more information:
Please let us know if you have any questions or concerns support@yourpayroll.com.au