In order to create a new account, click on the Start your free trial button (shown below)





All you need to do next is enter your
Name,
Email address
Password. - your password must be at least 6 characters and should contain at least 1 letter and 1 number.
Time Zone - You can change your time zone by clicking on the drop down arrow.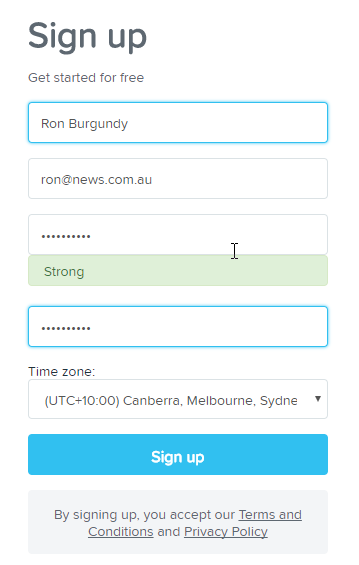 Once you click the "Sign Up" button a new account will be created.
Once you've created your account you can add your first business

If you have any questions or feedback please let us know via support@yourpayroll.com.au