Compassionate Leave (also known as Bereavement Leave) is an entitlement by default for employees who are subject to the National Employment Standards. The entitlements consist of 2 days per occasion and applies to permanent and casual employees. Permanent employees are paid for any compassionate leave days taken whereas the entitlement is unpaid for casuals. Click here to access further information on this leave entitlement.
This leave category is added as part of the default leave categories provided in the system. The settings have been configured as follows: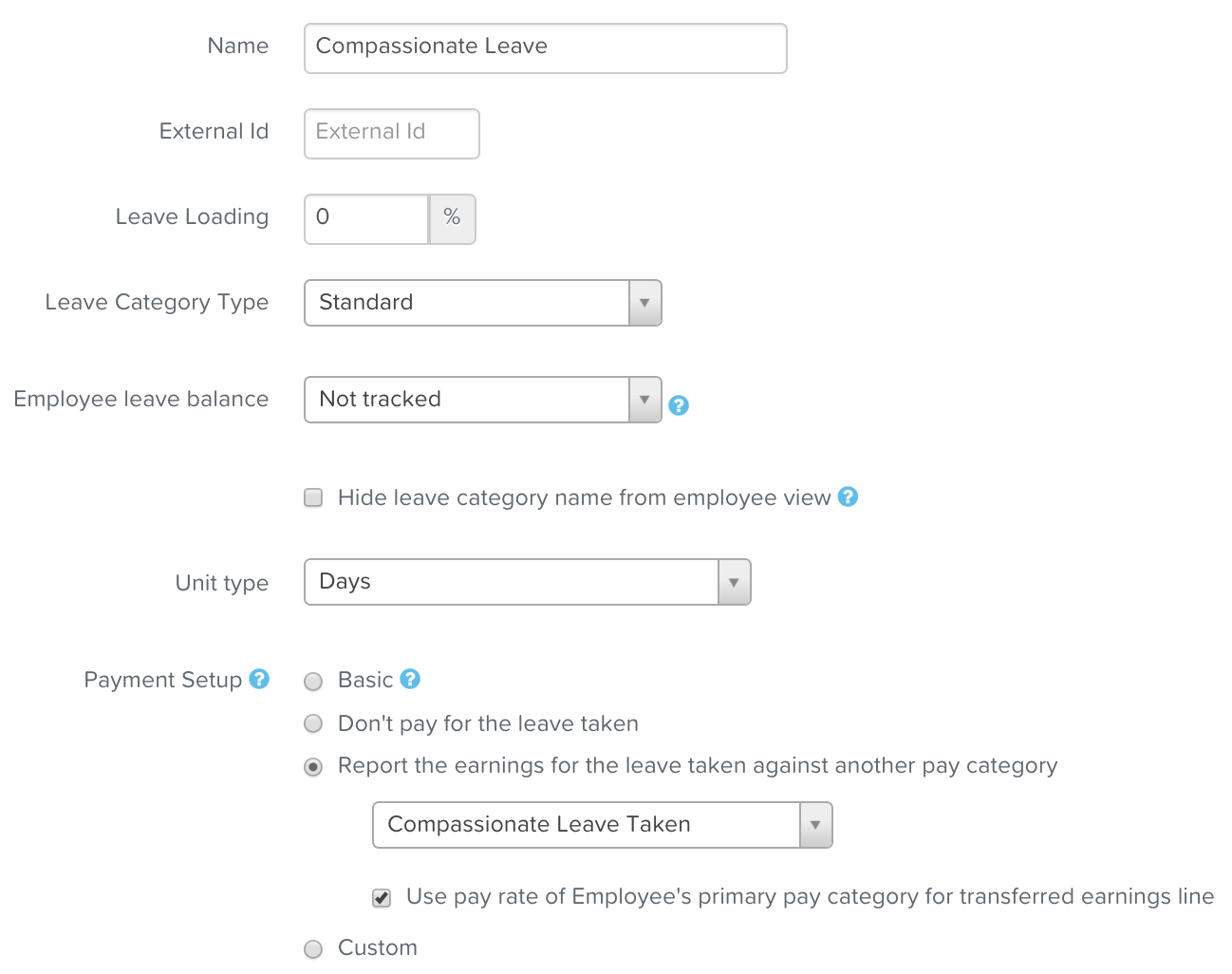 Compassionate leave does NOT accrue throughout the year, therefore there is no tracked leave balance for this leave. The system can track the number of compassionate days taken by an employee without accruing or recording a balance.
Hiding Leave Category Names in the Employee Portal Calendar
If your employees have access to the employee portal and employees are allowed to see other employees' approved leave through the calendar, you can choose to hide the leave category names from the calendar. This means that employees will only know that an employee is off on leave but not know what type of leave has been taken. If you want to hide this leave category from the employee calendar view, tick the "Hide leave category name from employee view" checkbox. To read more information on this setting and how it works, click here.
If you have any questions or feedback, please let us know via support@yourpayroll.com.au